100% FREE ONLINE MASTERCLASS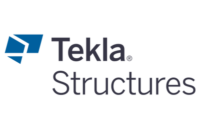 DESIGN BRIDGES LIKE A PRO
Learn the Grasshopper-SOFiSTiK-Tekla workflow
Join us for an exclusive MasterClass on the world's best bridge design workflow, featuring Grasshopper, SOFiSTiK, and Tekla Structures. Led by Andrés von Breymann, Managing Director of SOFiSTiK North America and an expert in the connection between SOFiSTiK and Grasshopper, this highly practical class will take you through a complete workflow for designing a prestressed concrete bridge.
On Day 1, Andrés will show you how to create geometry from scratch in Grasshopper and connect it to SOFiSTiK, while Krzysztof will demonstrate how to create geometry in Tekla Structures based on Grasshopper.
Day 2 will feature Andrés showing you how to perform structural analysis in SOFiSTiK with the help of Grasshopper and Krzysztof will show you how to create reinforcement in Tekla Structures based on input from SOFiSTiK.
Don't miss this chance to learn from the best and improve your bridge design workflow.